Hoffmann-Oeri family are among Basel's biggest philanthropists
Discrete heirs quietly work to mold city's cultural life
Tucked away in a corner of Basel's main square, behind rows of chestnut trees, is a neoclassical townhouse with ivy climbing the facade and wooden shutters guarding tall windows.
It's one of many picturesque Swiss houses lining the cobblestone square with a grand medieval cathedral, the Basel Munster, at its center. The vine-covered building is home to the Paul Sacher Foundation, a research center for 20th and 21st century music whose archives include more than 100 collections of leading European musicians such as Igor Stravinsky and Bela Bartok.
Nothing about the neat facade betrays the nonprofit's illustrious pedigree. Its founder, the late Swiss conductor Paul Sacher, belonged to one of world's wealthiest families: the Hoffmann-Oeri clan, whose $25.1 billion fortune is 22nd on Bloomberg's ranking of the world's richest dynasties.
The family traces its wealth to Fritz Hoffmann-La Roche, who set up a pharmaceutical firm in Basel in 1896, producing an orange-flavored cough syrup called Sirolin. Now a global giant with $190 billion in market value and more than 93,000 employees, Roche Holding AG is still headquartered in Switzerland's third-largest city, just across the border from France and Germany.
Pooled Shares
The company is the world's biggest manufacturer of cancer drugs, including Rituxan and Herceptin. It developed household-name prescription medications such as Valium and Tamiflu, and in 2009 bought U.S. biotechnology firm Genentech for about $44 billion.
The drugmaker has minted at least 12 billionaires, with eight of Hoffmann-La Roche's descendants controlling about 45 percent of Roche's voting shares and an 8 percent interest in the company, according to the firm's 2017 annual report. The shareholding pooling agreement has existed since 1948 and largely comprises fourth-generation family members. They include great-grandsons Andre Hoffmann, 60, who's deputy chairman, and Andreas Oeri, 69, an orthopedist who is also on the company's board.
For generations, Hoffmann-La Roche's descendants have been among Basel's most influential residents, quietly shaping its cultural and civic life.
"Without this family's support, Basel would be a very mediocre, provincial place," said Marc Fehlmann, director of Historisches Museum Basel. "It would be like New York without John Pierpont Morgan and the Rockefellers."
See also: Welcome to Waltonville, where the world's richest family reigns
You can see the family's tentacles in the bunker-like Schaulager center for contemporary art; the airy halls of the Kunstmuseum, which exhibits some of their loaned masterpieces; a new library at Basel's Music Academy; a collection of Tibetan art at the Museum der Kulturen; and in a nondescript building housing Scobag Privatbank, which doubles as the dynasty's family office. They also support environmental and education causes, endowing university professorships.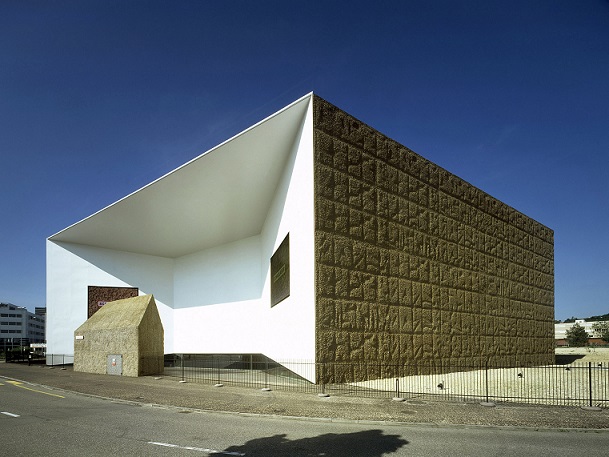 Schaulager center for contemporary artSource: Universal Images Group via Getty Images
'Our Identity'
"Basel is part of our identity," Maja Oeri, a fourth-generation family member who owns 5 percent of Roche voting shares, said in an interview published in 2015 by her foundation.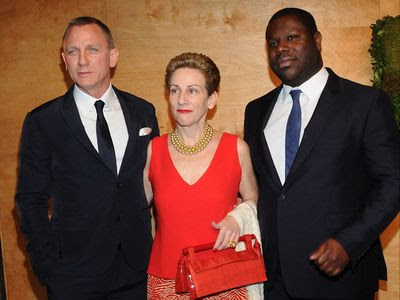 Maja Oeri with Daniel Craig and the artist Steve McQueen at a MoMA gala.Photographer: Desiree Navarro/WireImage
While the family's fingerprints can be seen throughout the city, its name is less obvious. This being Switzerland, discretion is imperative, and most of the entities don't advertise their familial ties.
"This has to do with the specific local mentality, which is rooted in a very Protestant, Calvinist attitude," said Fehlmann, whose museum is focused on Basel's cultural heritage. "If you are wealthy, you support charities but you don't brag about it."
The family's philanthropic gene can be traced back to Hoffmann-La Roche's son Emanuel and his wife, Maja Stehlin. As newlyweds in the 1920s, they lived in Paris and Brussels, befriending avant-garde artists and acquiring some of their works.
Private Bank
Emanuel Hoffmann died following a car accident in 1932, and two years later Maja married Paul Sacher. The two family outsiders eventually became its most influential members. She established the Emanuel Hoffmann Foundation in 1933 to preserve her late husband's legacy by acquiring contemporary artists. Sacher later set up a private bank -- Scobag -- to manage the fortunes of family members who inherited Roche shares.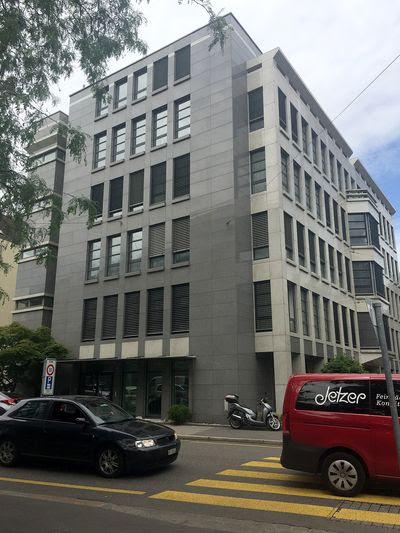 Scobag PrivatbankPhotographer: Katya Kazakina/Bloomberg
In 1941, the foundation agreed to have a rotating group of artworks -- including those by Alberto Giacometti, Salvador Dali and Max Ernst -- on permanent loan at the Kunstmuseum, which houses the largest public art collection in Switzerland.
The foundation continued to buy contemporary art, and as the acquisitions grew in number and scale, more space was needed. In 1980, Maja Hoffmann-Stehlin helped establish a new building exclusively for contemporary art, the first such museum in Europe. Today, the square in front of the contemporary branch is named Maja Sacher Platz.
Tibetan Art
The Emanuel Hoffmann Collection is housed at the Schaulager, which was designed by the architectural firm Herzog & de Meuron. Opening in 2003, the facility was funded by Maja Oeri, who has been president of the Emanuel Hoffmann Foundation for more than 20 years. She's also on the board of New York's Museum of Modern Art.
Her sister, Catherine Oeri, is a patron of the Museum der Kulturen, giving the ethnological museum an important collection of Tibetan art in 1998.
Their late mother, Vera Oeri, "was at home with music" and on the boards of the Basel Music Academy and the Basel Chamber Orchestra, Maja Oeri said in an interview in a foundation publication. The academy's new library, which opened in 2009, was funded by the Vera Oeri Foundation and is named after her.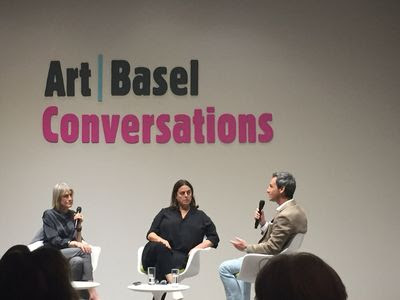 Maja Hoffmann (center)Photographer: Katya Kazakina/Bloomberg
The family's influence can also be felt away from Basel. Maja Hoffmann, a fourth-generation billionaire, has created a 20-acre campus in Arles, France, for her Luma Foundation, where exhibitions by Gilbert & George and Pipilotti Rist are opening next week.
"I learned how to collect with the family collection," Maja Hoffmann, who's been on its board for 40 years, said during a panel at last year's Art Basel. "This I've continued to do for all these years."
— With assistance by Tom Metcalf